News
F-35 Arrives In Germany For ILA Berlin
LUKE AIR FORCE BASE, Ariz. -- Two F-35A Lightning II's assigned to the 61st Fighter Squadron, 56th Fighter Wing, landed in Berlin, Germany today as part of the United States delegation for the 2018 Innovation and Leadership in Aerospace Berlin Air and Trade Show.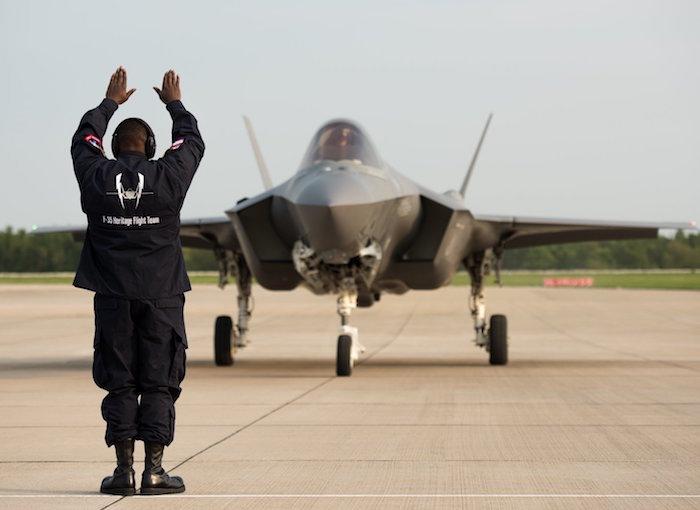 Photo credit: U.S. Air Force photo by Airman 1st Class Alexander Cook
The F-35 logged its longest non-stop flight to date, lasting just over 11 hours before touching down in Germany for the first time, a testament to the men and women who maintain and operate the F-35.
The aircraft will be on public display beginning Wednesday, April 25 through Sunday, April 29.
Participation in the ILA Berlin promotes standardization and interoperability of equipment with NATO allies and other potential coalition partners, highlighting the strength of the U.S. commitment to the security of Europe.
To read the full article, visit the Luke Air Force Base website.