News
Air Mobility Command Enables Delivery of Israel's First F-35s
Air Mobility Command Airmen worked around the clock to ensure Israel's first two F-35 aircraft were delivered Dec. 12, making the U.S. ally the only country in the Middle East flying a fifth generation fighter aircraft.
The 618th Air Operations Center, based out of Scott AFB, Illinois, assigned the Tennessee Air National Guard's 134th Air Refueling Wing, New Hampshire ANG's 157th ARW and Pennsylvania ANG's 171st ARW the critical mission of providing critical aerial refueling support en route to Israel.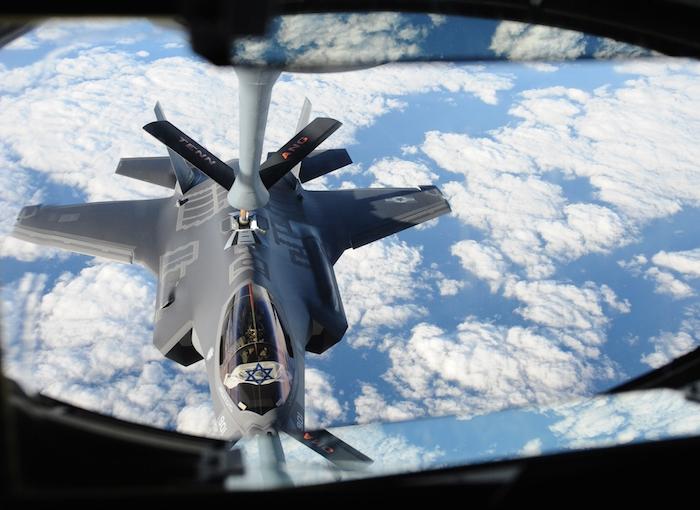 USAF photo
The 618th AOC planned the mission and provided command and control for the KC-135s, while they dispensed the fuel needed to ensure an effective multi-day mission to deliver the two new Israeli F-35 "Adirs".
"We always need to be at the top of our game," said Maj. John Hale, aircraft commander for the Tennessee ANG KC-135. "That's especially the case when enabling the delivery of Israel's first fifth generation fighters with a 52-year-old aircraft."
Even with the overall KC-135 fleet reaching 60 years old, the aircraft and its Airmen continue to provide refueling capabilities to nine combatant commanders worldwide. Every 2.8 minutes there is some type of Air Mobility Command aircraft supporting an operation somewhere on the globe. Mobility forces work with international partners to enhance their defense capability and capacity to conduct missions.
To read the full article, visit the 618th Air Operations Center Public Affairs' website.